If a word "Photoville", does not sound familiar, you are not alone: I did not know what it was until a few weeks ago when I was invited by Leica to speak at its tent this Sunday at 4pm. Well, it turns out, this is a super cool and apparently well-recognized photo festival held in a rather unorthodox, yet picturesque site under the Brooklyn Bridge, right next to the Dumbo Pier.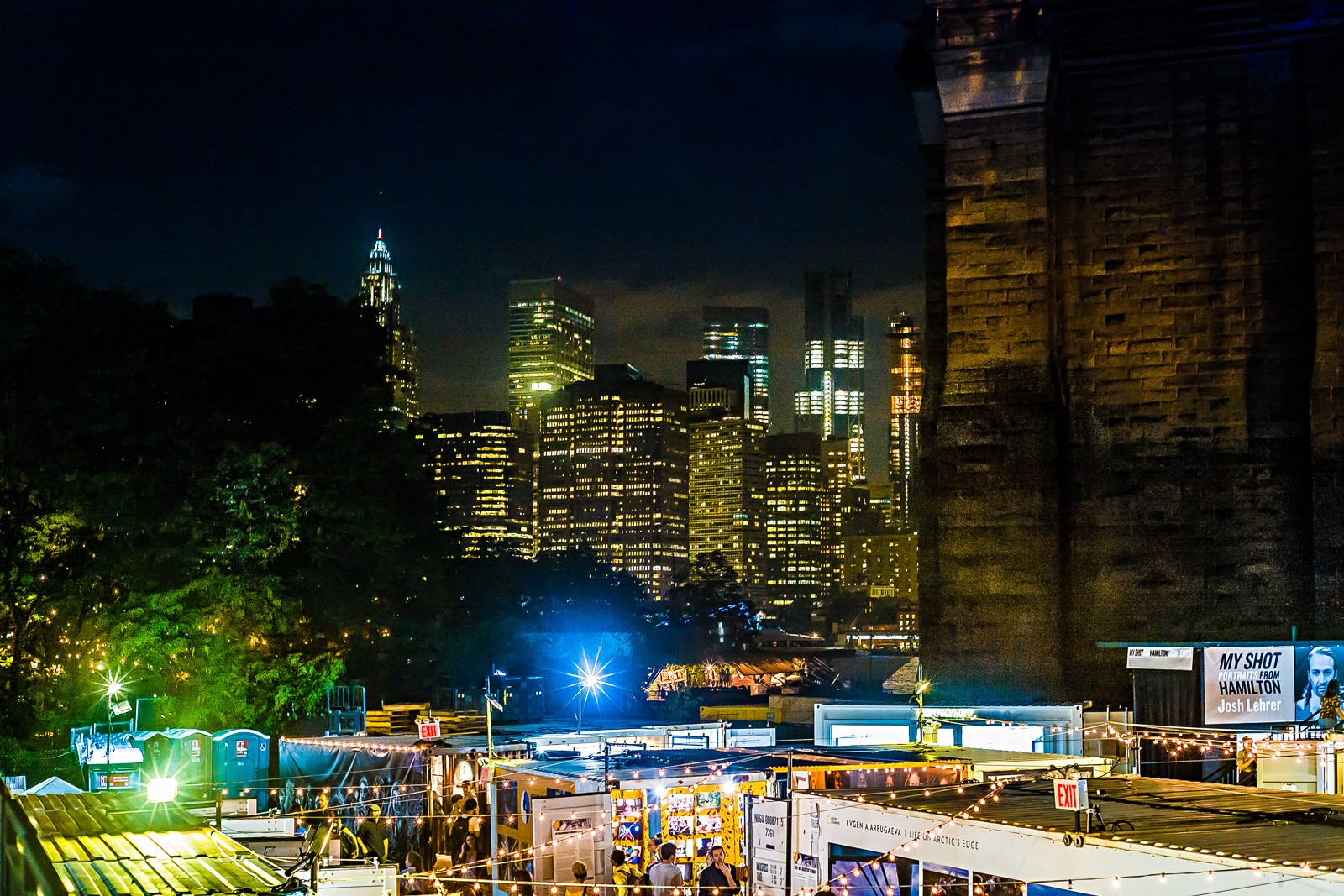 The whole establishment is constructed of shipping containers painted white. Each container is a mini art gallery, or an exhibition space  for names ranging from New York Times and Photography Department of NYC to independent artists and small-time galleries. The event is free to enjoy, and a $5 donation at the entrance is voluntary.
Amazingly, the only major camera maker whose attention did not escape Photoville is Leica. In addition to traditional lectures and photo walks, what Leica does there is unprecedented: anyone is welcome to pick up any current Leica camera and/or lens for a day in exchange for a driver's license and a credit card info. No, the card is not charged 🙂


Obviously, dozens of photographers of all kinds and calibers are swarming around the tent waiting for their turn to experience first-hand what is it so special about these retro-looking cameras with a fancy red dot.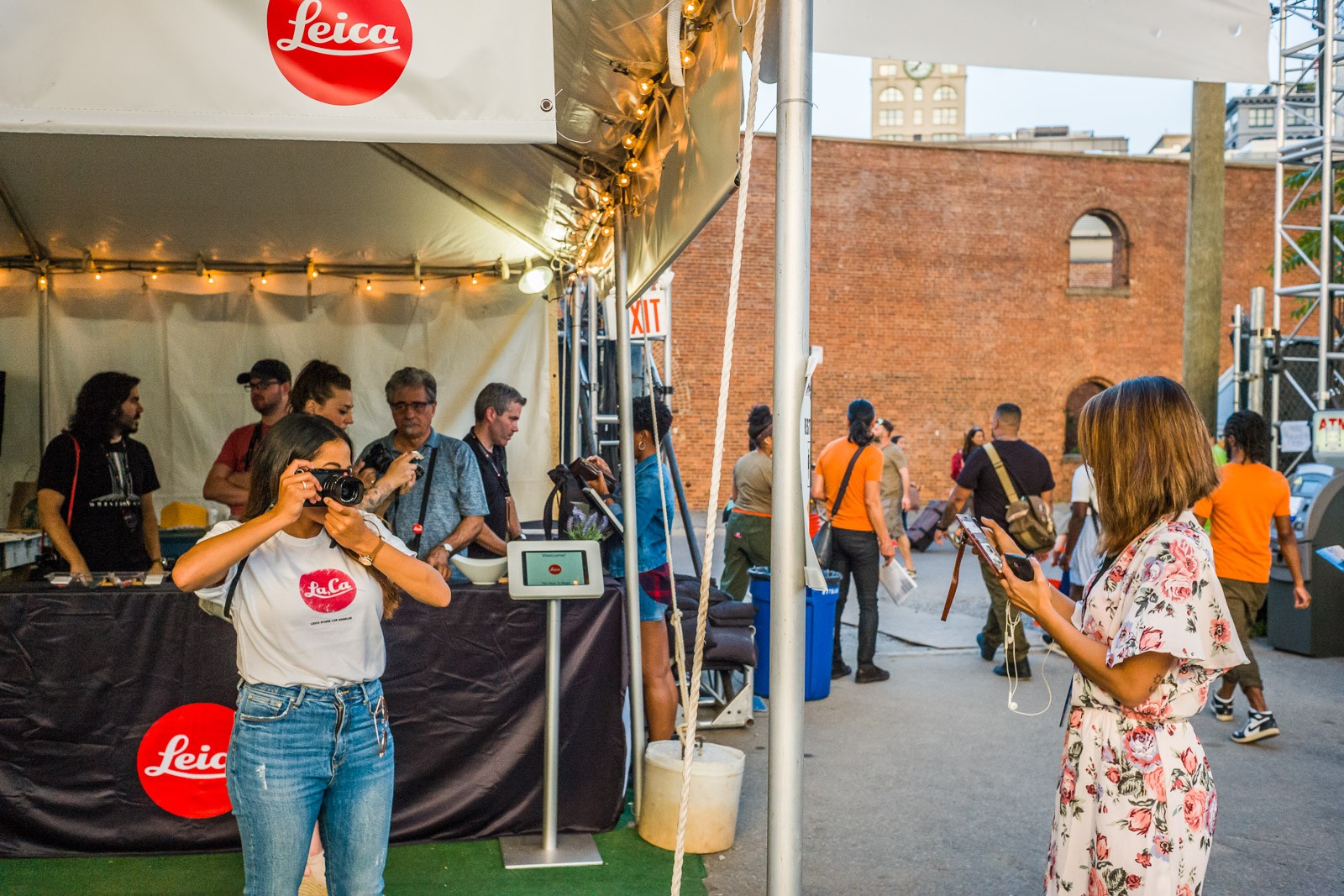 Quite a few visitors has never had any experience with manual focus, let alone an optical rangefinder idea. Leica USA employees and working professional photographers are there to help, and they seem to be extremely enthusiastic in doing so, regardless of the patron's hair color.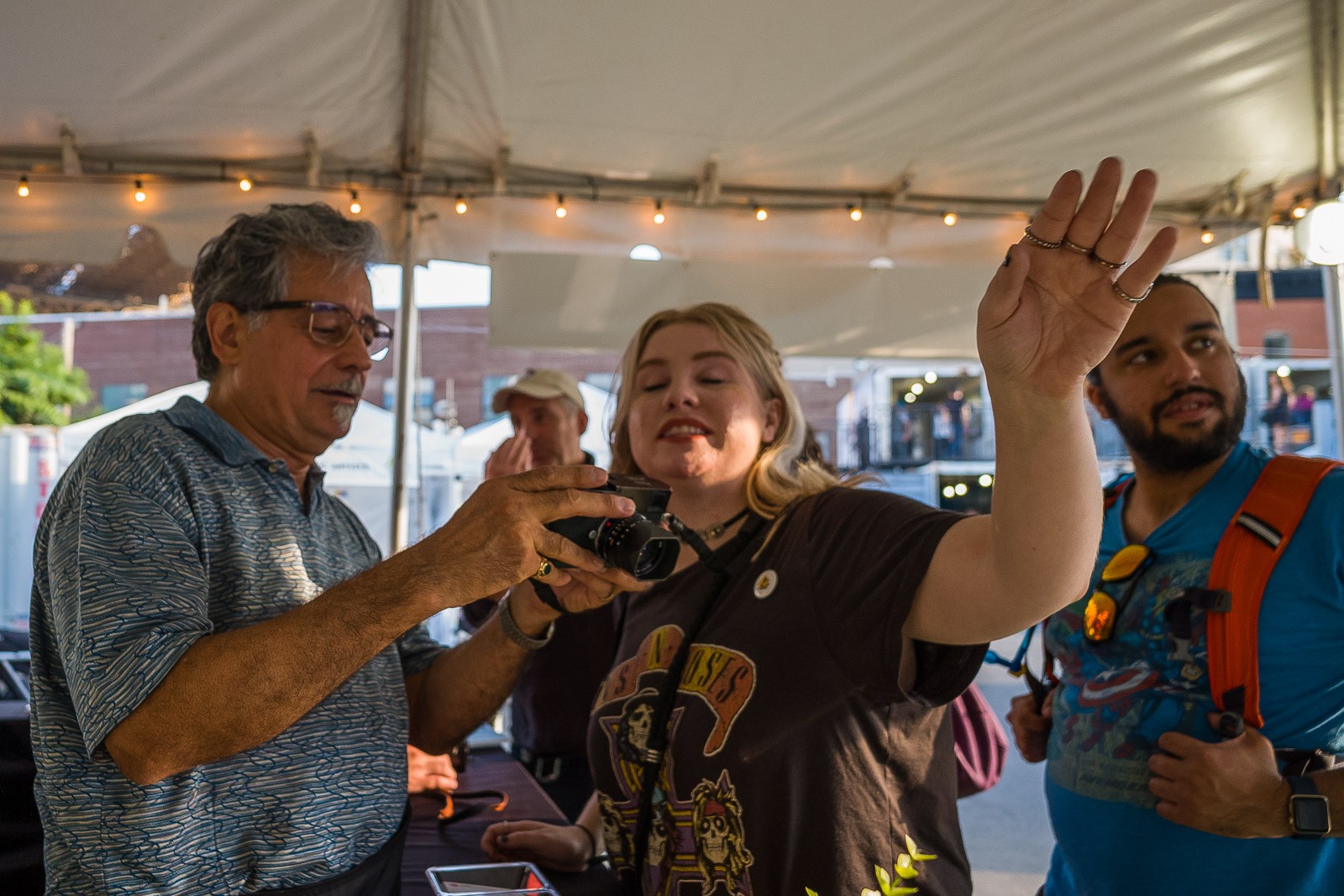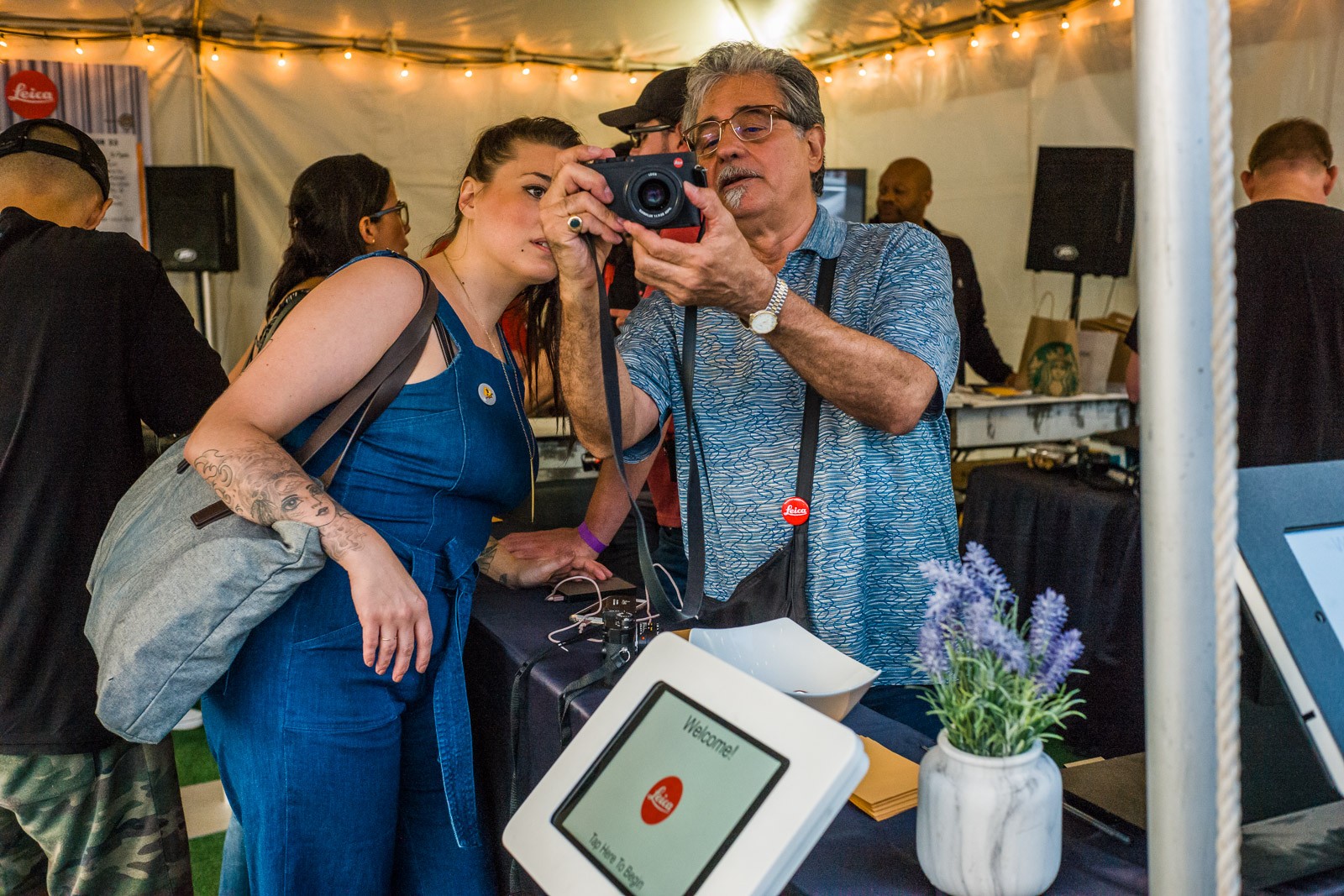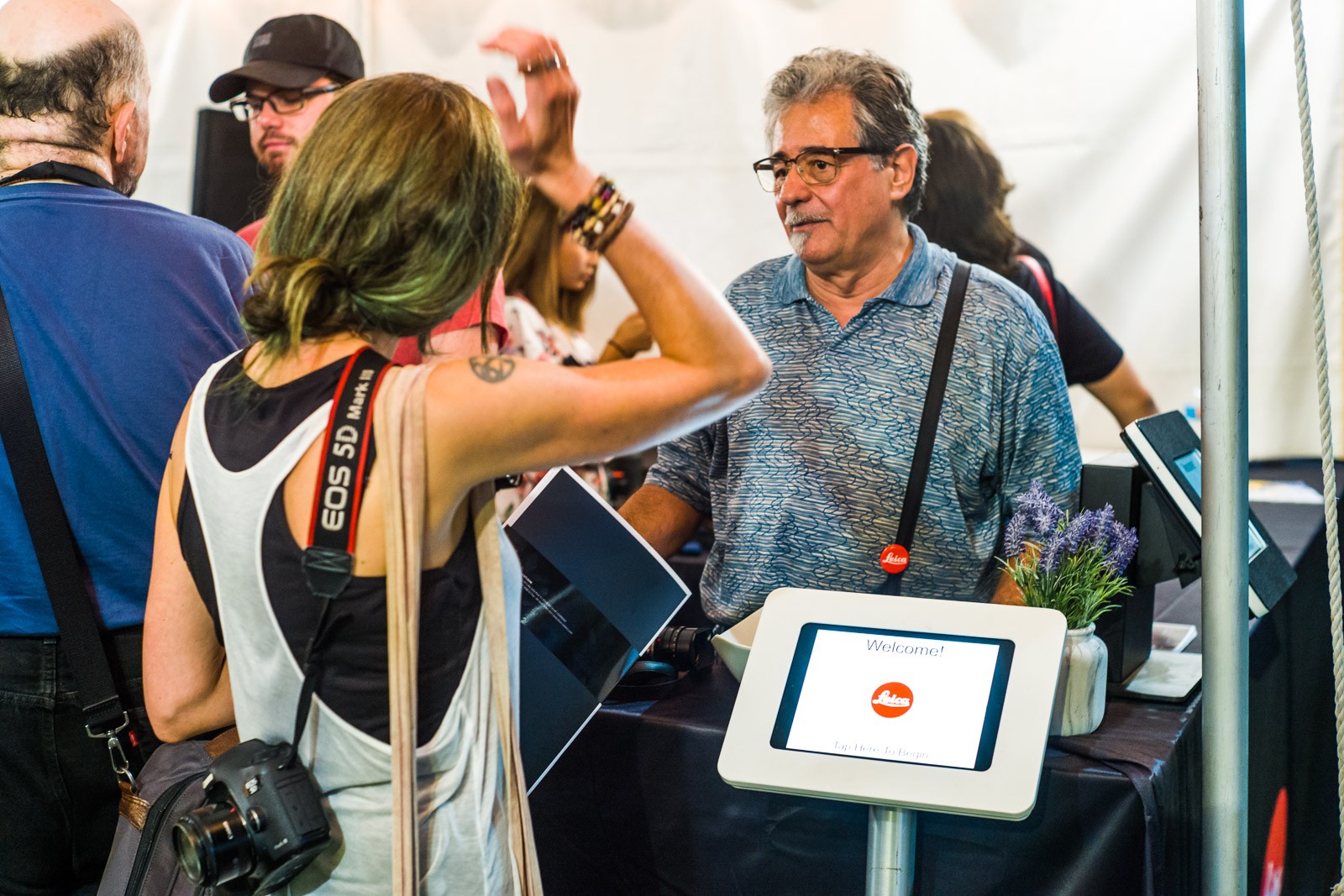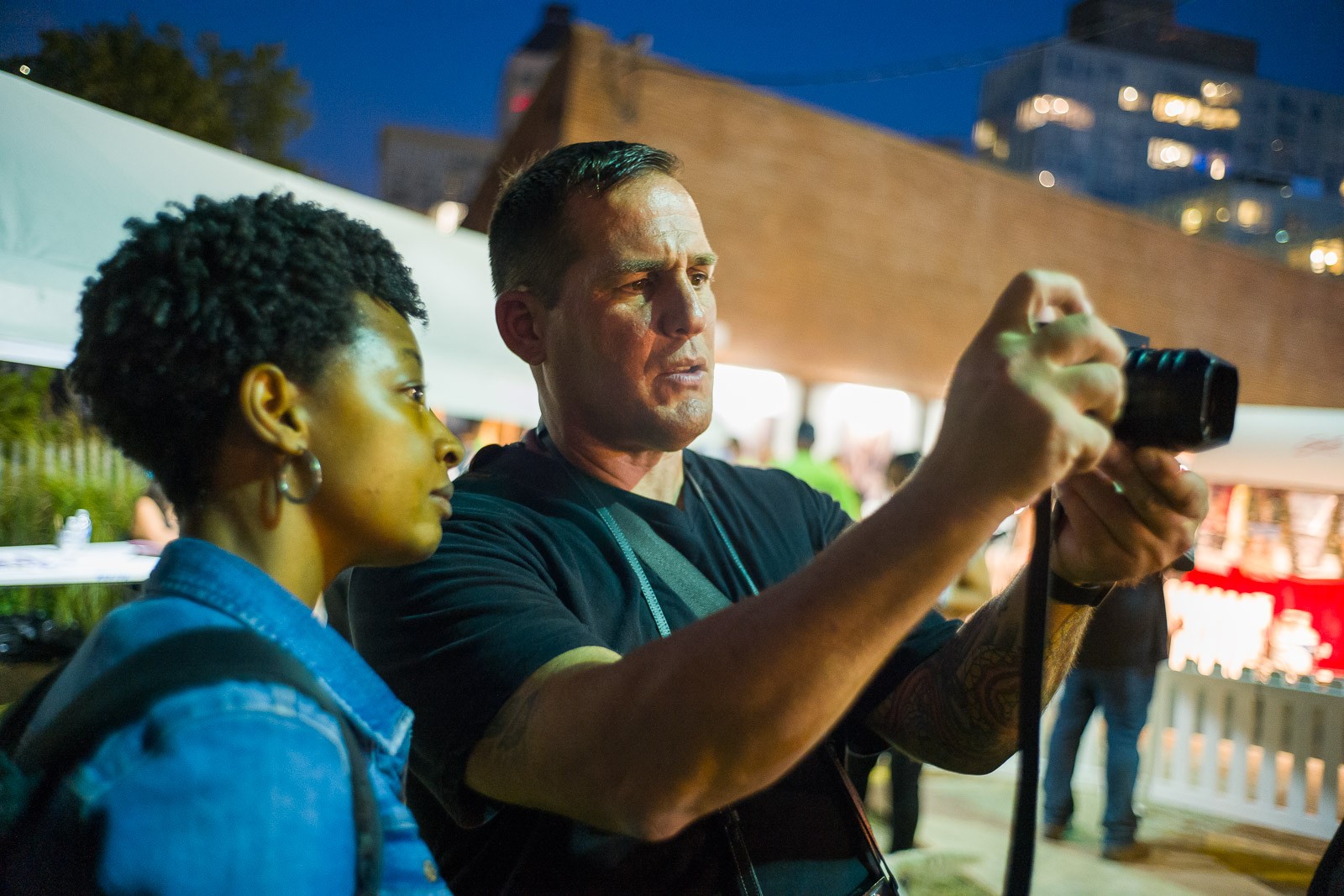 So,  whether  you are a blonde, or a brunette (or even a Canon shooter), I strongly urge you to stop by, get a camera and prowl around Brooklyn for a few hours taking pictures with lenses that made Henri Cartier-Bresson the best photographer of the 20th Century.
Just to be fair, Leica tent is not the only attraction at Photoville. The insides of shipping containers are definitely worth visiting, so as free photo workshops offered by the best Photography schools in this country.
Irakly Shanidze © 2017
22196total visits,1visits today